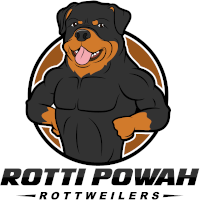 Nu finns där valpar mellan Dago vom Schwaiger Wappen och Orkanens Jaja Järta  Födda 2022-04-19
3 tikar och 3 hanar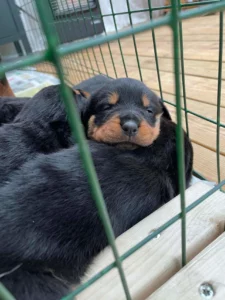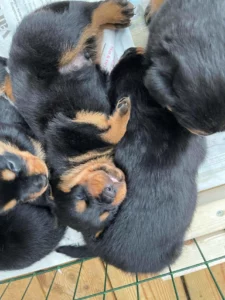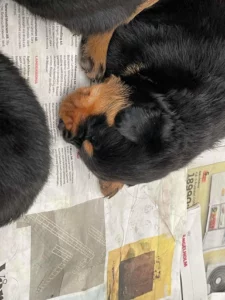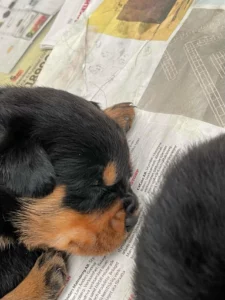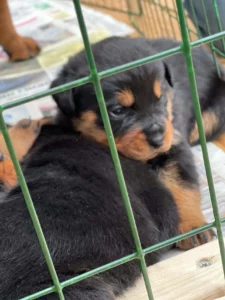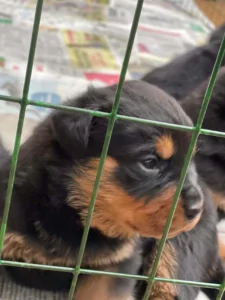 MH 21-03-07 MH på Sjöbo BK

Söndag 7 mars 2021 deltog Dago och jag på MH i Sjöbo BK.
Jag vill tacka klubben och alla som har medverkat till att detta har blivit av, samt deltagande funktionärer för en trevlig och väl organiserat tillställning.
Jag tycker att detta visar att man gott kan anordna vissa utomhus hundaktiviteter på ett tryggt och fungerande sett.
Dago vom Schwaiger Wappen har nu "Känt Mental Status" och kan
hyras för parning till lämpliga tikar.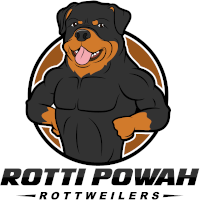 News from Rottipowah Rottweiler Kennel Uppfödare av Rottweiler.
A new star has arrived at our Kennel. Dago vom Schwaiger Wappen.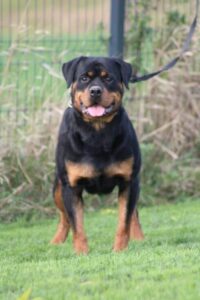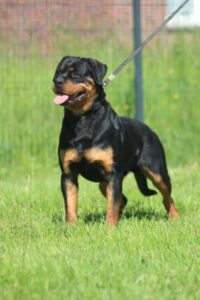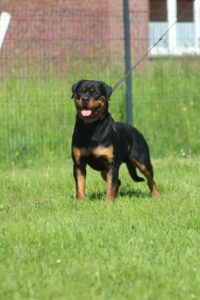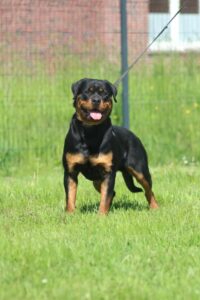 Dago vom Schwaiger Wappen.
A handsome young fellow, with a bright future.
Dago vom Schwaiger Wappen.
(Greif vd Crossener-ranch & Unique vd Burg Weibertreu)
HD-A / ED-0, JLPP FREE
BH, IGP1 & MULTI V RATED
Dago is a 3 years old male. Good looking and in possession of a stable temper.
Lots of energy and eager to please.